Downloading and installing the Matlab Component Runtime (MCR) Library
Remarks on using the MCR installer:
The MCR installer is needed only the first time a Modelit product built under R2006b is installed
The MCR download size is approximately 156 MB
The installed size of the MCR Library is approximately 273 MB
To install the Matlab MCR R2006b: download the library installer (*) and run it from the command line. Follow the instructions from the install program.
Restart your computer
If you are experiencing problems please follow these steps: verify MCR library installation
(*) this link requires a password, contact Nanne van der Zijpp to obtain password.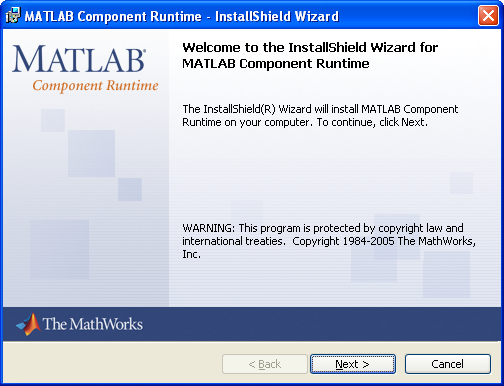 Figure: Matlab Component Runtime Library installer R2006b